I made a post earlier in the week about Bookbub.com and some free e-books I've placed on my kindle. You can find that post here if you want to read about those. I wanted to share the other books I grabbed.
If you are looking for a happy book about beautiful people, this is the wrong story.
If you are looking for a narrative without emotion, without regrets, and without mistakes, this is definitely the wrong story.

This is by no means an uncomplicated tale about uncomplicated people. It is by no means sweet or light.

This story is ugly.
This story is complicated.
This story is emotional.
This story is tragic.

In short, this story is about being awkward.

Peregrine Storke is an artist with an odd sketchbook full of pictures she's drawn since she was a child. It is a book full of strange sketches and awkward characters, for there is no better way to hide from bullying and life than to create a world of your own. With a stroke of her pencil, she has given life to a spectacled princess, a freckle-nosed king, a candy loving troll, a two-horned unicorn, and a graceless fairy.

At nineteen, Peregrine leaves her home, her sketchbook, and awkwardness behind. But what happens when something goes wrong in the world of Awkward? Trapped inside of her complex realm with the bully she thought to leave behind, Peregrine discovers there is nothing worse than falling for your own villain.
California teen, Sadie James, thinks her life couldn't get any better. She has great friends, an energetic mother she adores, and the beach practically in her own backyard. But her carefree life is turned upside down when she's rescued by a mysterious and strangely familiar boy who won't even tell her his name.

Each time the boy appears, Sadie's unexplainable attraction to him deepens along with her need to unravel his secrets. The boy is there to protect her. But as wonderful and exciting as it might be to have an irresistible boy with crystal green eyes protecting her every move, every minute of the day . . . why does Sadie need one?

As Sadie finds answers, she realizes her life isn't as perfect as she thought. Not only is she caught in a world of dangerous secret agents she never knew existed, but it turns out her true identity may be the greatest secret of all.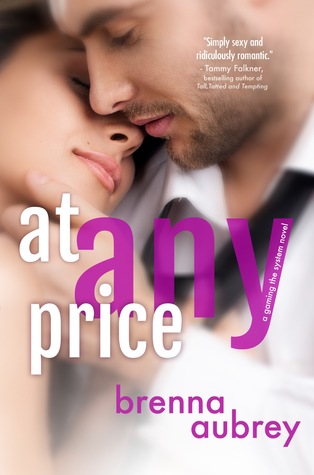 Achievement Unlocked: Geek Virgin

When Mia Strong, proud geek-girl and popular gaming blogger, auctions off her virginity online, she knows she'll make waves. But what she will not be making is a love connection. Her rules are set in stone: One night. No further contact.

It's a desperate step, but it's the only way she can go to medical school and pay her mother's mounting hospital bills.

Difficulty Level: Millionaire CEO

Adam Drake, the enigmatic auction winner, is a software prodigy who made his first million at seventeen. Now, in his mid-twenties, he's sexy, driven and–as CEO of his own gaming company–he's used to making the rules. Before Mia knows what's happening, he's found the loophole in the rules of her auction. Every stipulation she's made to protect her heart gets tossed by the wayside.

She can't tell if he's playing her…or if he's playing for keeps.

This New Adult book is intended for readers over the age of 18 due to adult language, sexual content and adult situations.