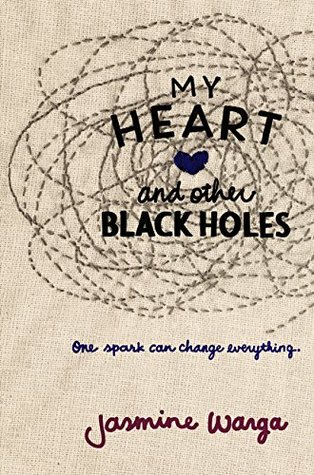 Goodreads
A stunning novel about the transformative power of love, perfect for fans of Jay Asher and Laurie Halse Anderson.

Sixteen-year-old physics nerd Aysel is obsessed with plotting her own death. With a mother who can barely look at her without wincing, classmates who whisper behind her back, and a father whose violent crime rocked her small town, Aysel is ready to turn her potential energy into nothingness.

There's only one problem: she's not sure she has the courage to do it alone. But once she discovers a website with a section called Suicide Partners, Aysel's convinced she's found her solution–Roman, a teenage boy who's haunted by a family tragedy, is looking for a partner. Even though Aysel and Roman have nothing in common, they slowly start to fill in each other's broken lives. But as their suicide pact becomes more concrete, Aysel begins to question whether she really wants to go through with it. Ultimately, she must choose between wanting to die or trying to convince Roman to live so they can discover the potential of their energy together.
Reason for Reading: I've been waiting for this book for a while. It's been on my To Read list since December.
Rating: 5/5 stars Holy geez it was good
Finally! A fantastic YA fiction that's taken me out of my book funk. This was just absolutely beautiful. I loved the characters, I loved the character development of Aysel and Roman. I loved the relationship between them. Everything about this book was just
I couldn't put it down. I started reading around 11pm one day. Went to bed around 1am. Woke up the next day and finished it off before going to work.
I was nervous when I first heard about this book. With such a sensitive topic of teen suicide, I was worried how this would go and whether it would try to make suicide into a romantic type gesture. However, Ms. Wanga did an incredible job with this story. She did not make light of the topic but instead gave the reader the ability to follow and understand what two people were going through.
I love that it doesn't have a "And they lived happily ever after" type ending. It felt authentic and real.
Bravo.