I'm a little late in making this post, but I wasn't feeling well last week, and didn't find the time to write this until now. Anywho, onto the books!
I'm sure everyone knows of The Crown's Game or A Court of Mist and Fury which are coming out this month. Still, there are tons of other books that are releasing in May thatmay you haven't heart about.
So, I thought I'd share the ones I added to my TBR. First, thanks to this EpicReads post for introducing me to some of these books. Summaries are from Goodreads and clicking the links will send you to their Goodreads page.
 Queen of Hearts by Colleen Oaks – May 3
As Princess of Wonderland Palace and the future Queen of Hearts, Dinah's days are an endless monotony of tea, tarts, and a stream of vicious humiliations at the hands of her father, the King of Hearts. The only highlight of her days is visiting Wardley, her childhood best friend, the future Knave of Hearts — and the love of her life.
When an enchanting stranger arrives at the Palace, Dinah watches as everything she's ever wanted threatens to crumble. As her coronation date approaches, a series of suspicious and bloody events suggests that something sinister stirs in the whimsical halls of Wonderland. It's up to Dinah to unravel the mysteries that lurk both inside and under the Palace before she loses her own head to a clever and faceless foe.
Part epic fantasy, part twisted fairy tale, this dazzling saga will have readers shivering as Dinahs furious nature sweeps Wonderland up in the maelstrom of her wrath.
 Traitor Angels by Anne Blankman – May 3
Six years have passed since England's King Charles II returned from exile to reclaim the throne, ushering in a new era of stability for his subjects.
Except for Elizabeth Milton. The daughter of notorious poet John Milton, Elizabeth has never known her place in this shifting world—except by her father's side. By day she helps transcribe his latest masterpiece, the epic poem Paradise Lost, and by night she learns languages and sword fighting. Although she does not dare object, she suspects that he's training her for a mission whose purpose she cannot fathom.
Until one night the reason becomes clear: the king's man arrive at her family's country home to arrest her father. Determined to save him, Elizabeth follows his one cryptic clue and journeys to Oxford, accompanied by her father's mysterious young houseguest, Antonio Vivani, a darkly handsome Italian scientist who surprises her at every turn. Funny, brilliant, and passionate, Antonio seems just as determined to protect her father as she is—but can she trust him with her heart?
When the two discover that Milton has planted an explosive secret in the half-finished Paradise Lost—a secret the king and his aristocratic supporters are desperate to conceal—Elizabeth is faced with a devastating choice: cling to the shelter of her old life or risk cracking the code, unleashing a secret that could save her father…and tear apart the very fabric of society.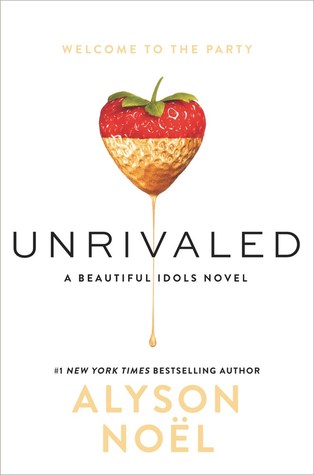 Unrivaled by Alyson Noel – May 10
Everyone wants to be someone.
Layla Harrison wants to leave her beach-bum days for digs behind a reporter's desk. Aster Amirpour wants to scream at the next casting director who tells her "we need ethnic but not your kind of ethnic." Tommy Phillips dreams of buying a twelve-string guitar and using it to shred his way back into his famous absentee dad's life.
But Madison Brooks took destiny and made it her bitch a long time ago.
She's Hollywood's hottest starlet, and the things she did to become the name on everyone's lips are merely a stain on the pavement, ground beneath her Louboutin heel.
That is, until Layla, Aster, and Tommy find themselves with a VIP invite to the glamorous and gritty world of Los Angeles's nightlife and lured into a high-stakes competition where Madison Brooks is the target. Just as their hopes begin to gleam like stars through the California smog, Madison Brooks goes missing. . . . And all of their hopes are blacked out in the haze of their lies.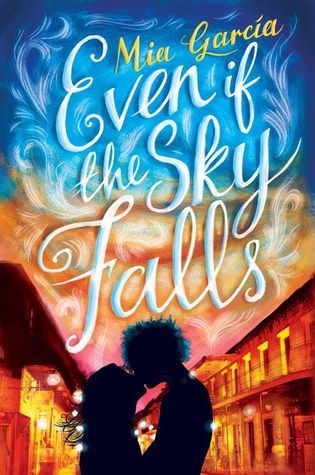 Even if the Sky Falls by Mia Garcia – May 10
All she needs is one night to be anyone she wants.
Julie is desperate for a change. So she heads to New Orleans with her youth group to rebuild houses and pretend her life isn't a total mess. But between her super-clingy team leader and her way-too-chipper companions, Julie feels more trapped than ever.
In a moment of daring, she ditches her work clothes for DIY fairy wings and heads straight into the heart of Mid-Summer Mardi Gras, where she locks eyes with Miles, an utterly irresistible guy with a complicated story of his own. And for once, Julie isn't looking back. She jumps at the chance to see the real New Orleans, and in one surreal night, they dance under the stars, share their most shameful secrets, and fall in love.
But their adventure takes an unexpected turn when an oncoming hurricane changes course. As the storm gains power and Julie is pulled back into chaos she finds pretending everything is fine is no longer an option.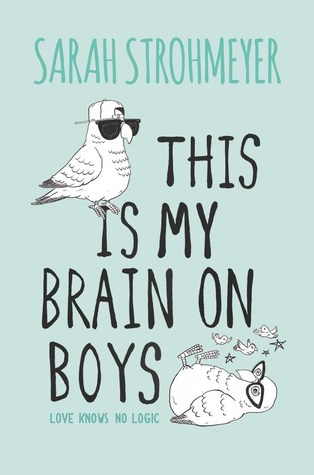 This is My Brain on Boys by Sarah Strohmeyer – May 10
Jane Austen's Emma meets The Rosie Project in this quirky, irresistible, romantic comedy from Sarah Strohmeyer, the author of Smart Girls Get What They Want.
Addie Emerson doesn't believe in love. Not for herself anyway. With one year left of high school, she's more interested in snagging a full scholarship to Harvard than a full-time boyfriend.
That doesn't mean she's oblivious to the ways of the heart. Or, rather, the head. Because after months of research, Addie has discovered how to make anyone fall in love. All you need is the secret formula.
But will her discovery be enough to win the coveted Athenian Award and all its perks? (See above, full scholarship to Harvard.) Or will she be undone by Dexter, her backstabbing lab partner, who is determined to deep-six her experiments at their exclusive private school?
Those are the least of her problems now that she's survived a death-defying flight with a mysterious, dark-haired boy, who has delicious chocolate-brown eyes and a few secrets of his own.
With an experiment to mastermind, an infatuated exchange student on her hands, and at least one great white shark (more on that later), can Addie's prefrontal cortex outwit her heart? Or will she have to give in to her amygdala and find out, once and for all, if this thing called love is more than just her brain on drugs?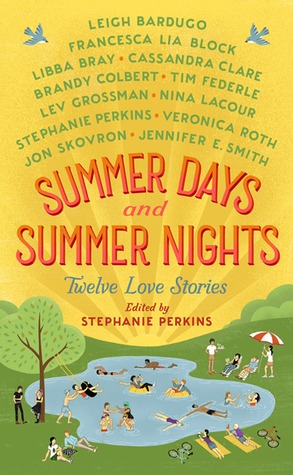 Summer Days & Summer Nights edited by Stephaie Perkins – May 17
Maybe it's the long, lazy days, or maybe it's the heat making everyone a little bit crazy. Whatever the reason, summer is the perfect time for love to bloom. Summer Days & Summer Nights: Twelve Love Stories, written by twelve bestselling young adult writers and edited by the international bestselling author Stephanie Perkins, will have you dreaming of sunset strolls by the lake. So set out your beach chair and grab your sunglasses. You have twelve reasons this summer to soak up the sun and fall in love.
Featuring stories by Leigh Bardugo, Francesca Lia Block, Libba Bray, Cassandra Clare, Brandy Colbert, Tim Federle, Lev Grossman, Nina LaCour, Stephanie Perkins, Veronica Roth, Jon Skovron, and Jennifer E. Smith.
Did you already know about these upcoming reads? If not, are you now adding them to your TBR? 
Until next time, my fellow adventurers!