It's July! The month of sun, sun, and more sun. And my birthday is this month! Anyway, to the books.
There are some great books releasing this month, and if you haven't put them in your TBR by now, you're going to want to after reading these summaries.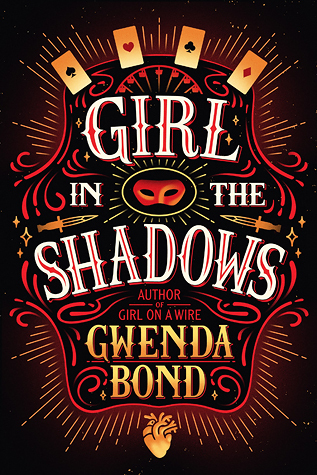 Girl in the Shadows by Gwenda Bond – July 5
Eighteen-year-old Moira Mitchell grew up in the shadows of Vegas's stage lights while her father's career as a magician soared. More than anything, Moira wants to be a magician too, but her father is dead set against her pursuing magic.
When an invitation to join the Cirque American mistakenly falls into Moira's possession, she takes action. Instead of giving the highly coveted invitation to its intended recipient, Raleigh, her father's handsome and worldly former apprentice, Moira takes off to join the Cirque. If she can perform alongside its world-famous acts, she knows she'll be able to convince her dad that magic is her future.
But when Moira arrives, things take on an intensity she can't control as her stage magic suddenly feels like…real magic. To further distract her, Raleigh shows up none too pleased at Moira's presence, all while the Cirque's cocky and intriguing knife thrower, Dez, seems to have it out for her. As tensions mount and Moira's abilities come into question, she must decide what's real and what's an illusion. If she doesn't sort it out in time, she may forever remain a girl in the shadows.
 The Memory Book by Lara Avery – July 5
They tell me that my memory will never be the same, that I'll start forgetting things. At first just a little, and then a lot. So I'm writing to remember.
Sammie was always a girl with a plan: graduate at the top of her class and get out of her small town as soon as humanly possible. Nothing will stand in her way–not even a rare genetic disorder the doctors say will slowly start to steal her memories and then her health. What she needs is a new plan.
So the Memory Book is born: Sammie's notes to her future self, a document of moments great and small. It's where she'll record every perfect detail of her first date with longtime crush, Stuart–a brilliant young writer who is home for the summer. And where she'll admit how much she's missed her childhood best friend, Cooper, and even take some of the blame for the fight that ended their friendship.
Through a mix of heartfelt journal entries, mementos, and guest posts from friends and family, readers will fall in love with Sammie, a brave and remarkable girl who learns to live and love life fully, even though it's not the life she planned.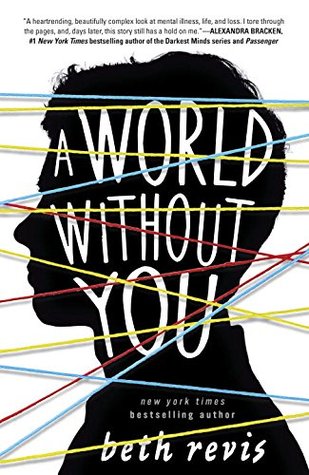 A World Without You by Beth Revis – July 19
Seventeen-year-old Bo has always had delusions that he can travel through time. When he was ten, Bo claimed to have witnessed the Titanic hit an iceberg, and at fifteen, he found himself on a Civil War battlefield, horrified by the bodies surrounding him. So when his concerned parents send him to a school for troubled youth, Bo assumes he knows the truth: that he's actually attending Berkshire Academy, a school for kids who, like Bo, have "superpowers."
At Berkshire, Bo falls in love with Sofia, a quiet girl with a tragic past and the superpower of invisibility. Sofia helps Bo open up in a way he never has before. In turn, Bo provides comfort to Sofia, who lost her mother and two sisters at a very young age.
But even the strength of their love isn't enough to help Sofia escape her deep depression. After she commits suicide, Bo is convinced that she's not actually dead. He believes that she's stuck somewhere in time — that he somehow left her in the past, and now it's his job to save her.
 Harry Potter and the Cursed Child by J.K. Rowling – July 31
ased on an original new story by J.K. Rowling, Jack Thorne and John Tiffany, Harry Potter and the Cursed Child, a new play by Jack Thorne, is the first official Harry Potter story to be presented on stage. It will receive its world premiere in London's West End on 30th July 2016
It was always difficult being Harry Potter and it isn't much easier now that he is an overworked employee of the Ministry of Magic, a husband, and father of three school-age children.
While Harry grapples with a past that refuses to stay where it belongs, his youngest son Albus must struggle with the weight of a family legacy he never wanted. As past and present fuse ominously, both father and son learn the uncomfortable truth: sometimes darkness comes from unexpected places.
Look at these beauties! I'm currently reading The Memory Book right now and it's pretty good. I can't wait to finish and talk to you guys about it.
If you know of any other YA releases for July that aren't on my list, let me know!
Until next time, my fellow adventurers