Hey everyone! It has been a while, hasn't it? Top Ten Tuesday is a meme hosted by The Broke and The Bookish. This week, the topic is share your top most anticipated books for the second half of 2017. Here are mine: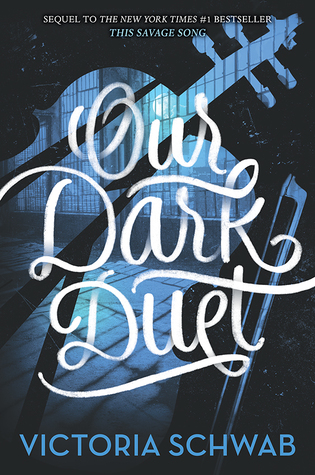 Our Dark Duet by Victoria Schwab
Release Date: June 13 | Sequel to This Savage Song
Goodreads: Kate Harker is a girl who isn't afraid of the dark. She's a girl who hunts monsters. And she's good at it. August Flynn is a monster who can never be human, no matter how much he once yearned for it. He's a monster with a part to play. And he will play it, no matter the cost.
Nearly six months after Kate and August were first thrown together, the war between the monsters and the humans is terrifying reality. In Verity, August has become the leader he never wished to be, and in Prosperity, Kate has become the ruthless hunter she knew she could be. When a new monster emerges from the shadows—one who feeds on chaos and brings out its victim's inner demons—it lures Kate home, where she finds more than she bargained for. She'll face a monster she thought she killed, a boy she thought she knew, and a demon all her own.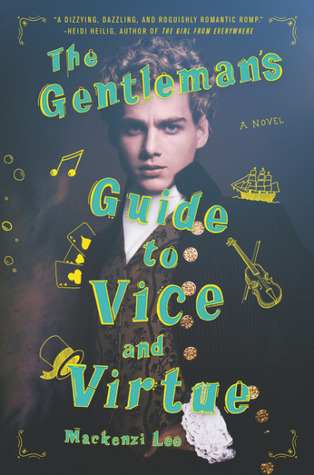 The Gentleman's Guide to Vice and Virtue by Mackenzi Lee
Release Date: June 27
Goodreads: An unforgettable tale of two friends on their Grand Tour of 18th-century Europe who stumble upon a magical artifact that leads them from Paris to Venice in a dangerous manhunt, fighting pirates, highwaymen, and their feelings for each other along the way… (Longer Summary on Goodreads)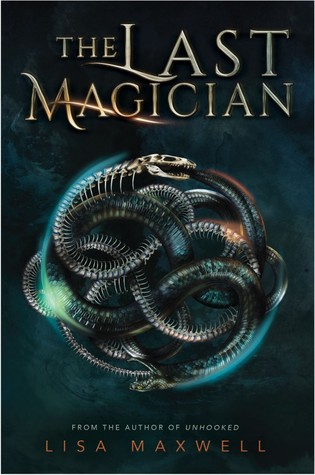 The Last Magician by Lisa Maxwell
Release Date: July 18
Goodreads: Stop the Magician.
Steal the book.
Save the future.
In modern day New York, magic is all but extinct. The remaining few who have an affinity for magic—the Mageus—live in the shadows, hiding who they are. Any Mageus who enters Manhattan becomes trapped by the Brink, a dark energy barrier that confines them to the island. Crossing it means losing their power—and often their lives.
Esta is a talented thief, and she's been raised to steal magical artifacts from the sinister Order that created the Brink. With her innate ability to manipulate time, Esta can pilfer from the past, collecting these artifacts before the Order even realizes she's there. And all of Esta's training has been for one final job: traveling back to 1902 to steal an ancient book containing the secrets of the Order—and the Brink—before the Magician can destroy it and doom the Mageus to a hopeless future.
But Old New York is a dangerous world ruled by ruthless gangs and secret societies, a world where the very air crackles with magic. Nothing is as it seems, including the Magician himself. And for Esta to save her future, she may have to betray everyone in the past.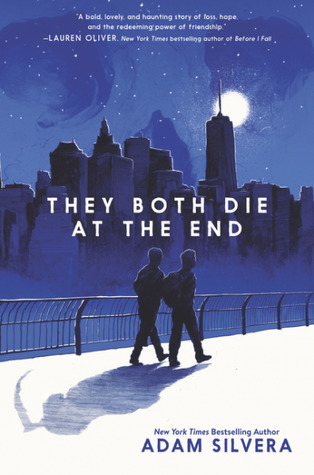 They Both Die At The End by Adam Silvera
Release Date: September 5
Goodreads: When Mateo receives the dreaded call from Death-Cast, informing him that today will be his last, he doesn't know where to begin. Quiet and shy, Mateo is devastated at the thought of leaving behind his hospitalised father, and his best friend and her baby girl. But he knows that he has to make the most of this day, it's his last chance to get out there and make an impression.
Rufus is busy beating up his ex-girlfriend's new boyfriend when he gets the call. Having lost his entire family, Rufus is no stranger to Death-Cast. Not that it makes it any easier. With bridges to mend, the police searching for him and the angry new boyfriend on his tail, it's time to run.
Isolated and scared, the boys reach out to each other, and what follows is a day of living life to the full. Though neither of them had expected that this would involve falling in love…
Mask of Shadows by Linsey Miller
Release Date: September 5
Goodreads: Perfect for fantasy fans of Sarah J. Maas and Leigh Bardugo, the first book in this new duology features a compelling gender fluid main character, impressive worldbuilding, and fast-paced action.
Sallot Leon is a thief, and a good one at that. But gender fluid Sal wants nothing more than to escape the drudgery of life as a highway robber and get closer to the upper-class―and the nobles who destroyed their home.
When Sal steals a flyer for an audition to become a member of The Left Hand―the Queen's personal assassins, named after the rings she wears―Sal jumps at the chance to infiltrate the court and get revenge.
But the audition is a fight to the death filled with clever circus acrobats, lethal apothecaries, and vicious ex-soldiers. A childhood as a common criminal hardly prepared Sal for the trials. And as Sal succeeds in the competition, and wins the heart of Elise, an intriguing scribe at court, they start to dream of a new life and a different future, but one that Sal can have only if they survive.
As you can see, I only have five at the moment, but I'm sure I'll be learning of other amazing books I want to read throughout the rest of the year. What books are you looking forward to? Let me know in the comments!
Until next time, my fellow adventurers!