Hey everyone! It's a Tuesday, so it's time I start (again) a Tuesday routine. In case you didn't know, Top Ten Tuesday has been moved from the Broke and The Bookish's website to That Artsy Reader Girl. It's a meme/challenge/chance to talk about a certain topic. Anyone can participate, and if you wish to leave a link to your post so others can read it, follow the link above to the page, and you'll find more information and future topics.
This week's topic: Can't Believe I Read…
Alive by Scott Sigler ~ I still haven't posted my review for this, and who knows if I will. But I was so disappointed with this. I only finished it because I was talking with my coworker about it and she was very entertained by my hysterical rants. Just lots of walking and sexual desires that seemed unnecessary.
Dust by Joan Frances Turner ~ Another book I only finished for my coworker's enjoyment. Horror isn't really my genre when it comes to books, but I can handle zombies in certain situations. Lots of questions left unanswered, actions in the book were predictable, and too much describe of the decay. Wish to read my full review, click HERE.
Dream A Little Dream by Kerstin Gier ~ I saw this book everywhere and decided to try it out. Didn't turn out like I thought it would, and just wasn't doing it for me. My full review, click HERE.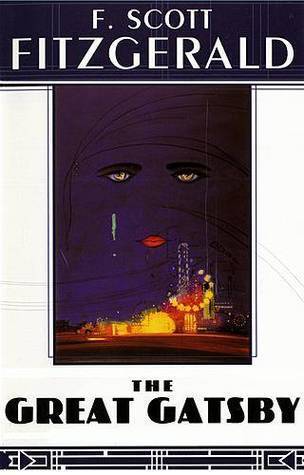 Tangerine by Edward Bloor ~ Had to read this for my first year in high school. I struggled the whole summer to read this. And let me tell you, I love to read now and I loved to read then, so if it took three months for me to read this book, you know something was wrong. Just nope nope nope.
Twilight series by Stephenie Meyer ~ When I read these in high school, I didn't see anything wrong with them. I was Team Edward all the way. If I imagine the scene when Edward walks into the cafeteria for the first time, I can still hear all the fangirls screaming in my head. Now that I'm older, I have learned the error of my ways.
The Great Gatsby by F. Scott Fitzgerald ~ Another high school read. Just couldn't really get into this one. Didn't help that my teacher made me write in the book. Just torture every day.
I know, not ten books. But hey, six isn't bad. And here's a little bonus in the category: Can't Believe I Read/ What Did I Read?
The Final Warning (Maximum Ride #4) by James Patterson ~ I was a huge fan of the Maximum Ride series, but this book made me so angry that I stopped reading them. It took a completely different turn from the rest of the series, and I was just done. And I wasn't a fan of the movie they made for the first book either.
So, there you have it. A few books that I can't believe I read. But that's the fun of it right. Some of them, I enjoyed when I first read them, and now that I'm looking back, I seem them in a completely different way. Who knows, maybe I should reread Tangerine and I may like it this time. I don't see myself doing that very soon, but…it could happen.
What are some books that you can't believe you read? Do you think I should give any of the above a second try? It has been a while since I read most of these. Let me know in the comments!
Until next time, my fellow adventurers!